Many people are using Instagram to look for cheap holiday offers. Admit it or not, the images of stunning hotels and beaches are enticing. However, you must be careful when looking for deals, especially if they're too good to be true.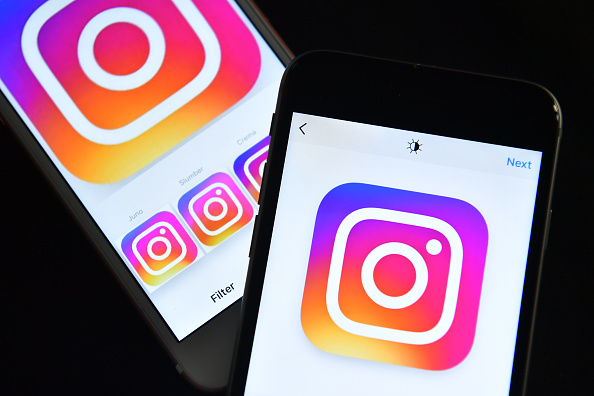 (Photo : Photo by Carl Court/Getty Images)
LONDON, ENGLAND – AUGUST 03: The Instagram logo is displayed within the opened app on an iPhone on August 3, 2016 in London, England.
A nationwide Instagram scam is currently selling "half-price" holiday packages, which allows the IG account to steal thousands of dollars from hotels, including a five-star resort called Landal Gwel an Mor in Cornwall. Th eEverything_Half account used the scheme to steal $9,698 or £7,500 from the resort in just one week. 
The IG account claims to secure guests' stays and accommodations, which only costs half of the advertised price. Customers are asked to transfer their payment directly to Everything_Half when they arrive at the hotel. 
However, the account won't send the money to the venue. Instead, it'll use a cloned or stolen credit card details to pay the hotel for full stay-in. When the credit card merchant deducts the original amount from the stolen credit cards, the original owners will complain. 
Landal Gwel an Mor is just one of the holiday companies and hotels used by the Everything_Half. Park Dean Resorts, Hoseasons, Heart of the Lakes, Haven, and Unique Home Stays are also included. 
"As soon as we became aware of this scam, we took measures to protect our customers and the business," said Matt Way, Landal Gwel an Mor's resort director.
"Making it our mission to warn the other holiday businesses listed on this site too, all well-established names in travel spanning the country," he added. 
This is just one of the scams that are happening on the social media platform. Here are other types of schemes you need to know.  
Other kinds of Instagram Scams
Romance Scam
Scammers use this technique to send romantic messages to people they don't know, usually pretending to be in distress, widowed, or divorced. Their goal is to gain your trust, and once you and the scammer are in an online relationship, he or she will ask you for money for visas or flights.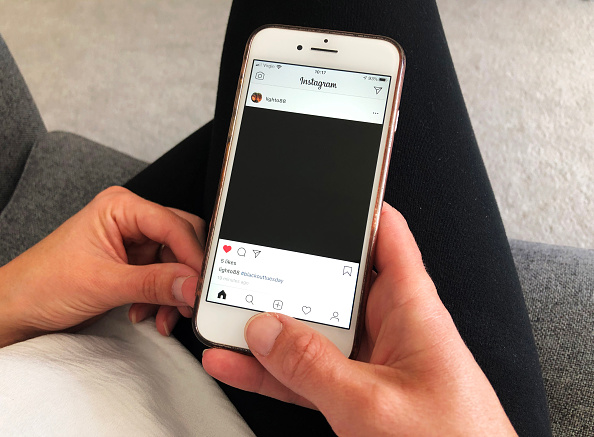 (Photo : Photo by Mark Trowbridge/Getty Images)
WALLINGTON, ENGLAND – JUNE 02: In this photo illustration, the photographer's wife looks at her husband's Instagram post for the #blackouttuesday social media campaign, showing solidarity with the ongoing George Floyd protests in the USA, on June 02, 2020 in Wallington, England. The death of an African-American man, George Floyd, at the hands of police in Minneapolis has sparked violent protests across the USA. A video of the incident, taken by a bystander and posted on social media, showed Floyd's neck being pinned to the ground by police officer, Derek Chauvin, as he repeatedly said "I can't breathe". Chauvin was fired along with three other officers and has been charged with third-degree murder and manslaughter.
Job Scam
Cybercriminals use this to fool people with misleading or fake job postings to have their money or personal information. It is highly advisable to avoid clicking links with job posts that are too good to be true. 
Lottery Scam
This scheme uses fake messages, claiming that you're among the winners of a lottery. The scammers will then ask you for an advance fee to receive the money prize. They'll impersonate someone you know or an organization, usually a social media platform or government agency.  
Also Read: Security Experts Develop New 'Fingerprinting' Technique to Link Russian Hacking Groups to Windows Exploit Sellers
This article is owned by TechTimes,
Written by: Giuliano de Leon.
ⓒ 2018 TECHTIMES.com All rights reserved. Do not reproduce without permission.