A Senate panel has officially voted on Thursday, Oct. 1, to send subpoenas to the CEOs of Facebook, Google, and Twitter. This was to force them to be in court to testify before the panel's concerns over the internet giants' business model. It was also said to be in relation with Section 230 of the Communications Decency Act. 
Zuckerberg, Pichai, and Dorsey are being summoned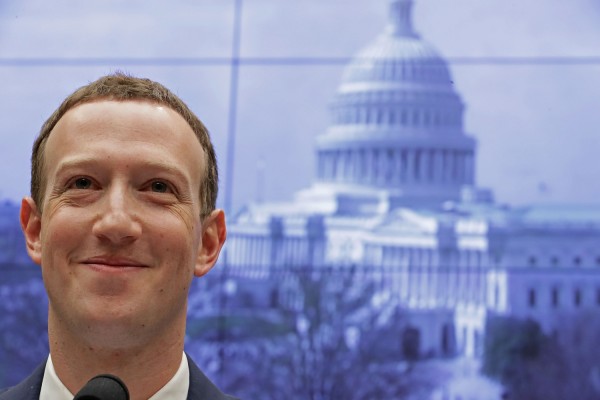 (Photo : Photo by Chip Somodevilla/Getty Images)
Facebook co-founder, Chairman and CEO Mark Zuckerberg testifies before the House Energy and Commerce Committee in the Rayburn House Office Building on Capitol Hill April 11, 2018 in Washington, DC. This is the second day of testimony before Congress by Zuckerberg, 33, after it was reported that 87 million Facebook users had their personal information harvested by Cambridge Analytica, a British political consulting firm linked to the Trump campaign.
The Senate Commerce Committee voted unanimously to force appearances by Mark Zuckerberg, Sundar Pichai, and Jack Dorsey to the court. 
This was after the U.S. court failed to reach agreements with the companies to send the CEOs voluntarily. The committee is expected to ask questions about the companies' media consolidations or their sides over the possible changes to a law known as Section 230 of the Communications Decency Act. 
This law is called the "foundation pillar of the Internet," that protects companies from lawsuits over their user content.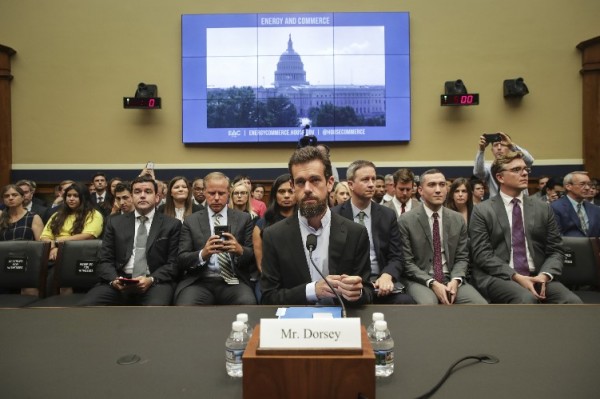 (Photo : Photo by Drew Angerer/Getty Images)
Twitter chief executive officer Jack Dorsey takes his seat as he arrives for a House Committee on Energy and Commerce hearing about Twitter's transparency and accountability, on Capitol Hill, September 5, 2018 in Washington, DC. Twitter CEO Jack Dorsey and Facebook chief operating officer Sheryl Sandberg faced questions about how foreign operatives use their platforms in attempts to influence and manipulate public opinion.
CNN reported that lawmakers have been trying to amend the provision, especially before elections come. However, there is still no accuracy on the things they wanted to change on the law. 
Washington Sen. Maria Cantwell, the top Democrat on the committee, initially opposed the subpoena introduced by Chairman Roger Wicker, R-Miss. 
She stressed out that one thing she "doesn't want to see is a chilling effect on individuals who are in the process of trying to crack down on hate speech or misinformation about COVID during a pandemic." 
Biased for Republicans?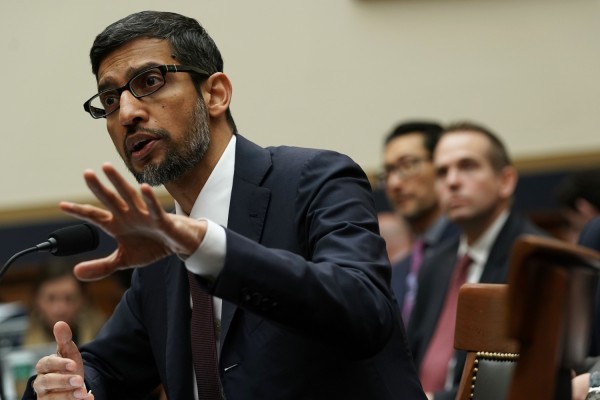 (Photo : Photo by Alex Wong/Getty Images)
Google CEO Sundar Pichai testifies before the House Judiciary Committee at the Rayburn House Office Building on December 11, 2018 in Washington, DC. The committee held a hearing on 'Transparency & Accountability: Examining Google and its Data Collection, Use and Filtering Practices."
Bloomberg reported that many thought this subpoena was a Republican-led effort to focus on how conservatives say. Section 230 enables companies to silence right-wing viewpoints.
However, lawmakers have clarified that Democrats and Republicans are both tech giants' victims due to the companies' dominance on speech or data. 
As of now, Facebook, Google, nor Twitter have not yet answered the subpoena. 


ALSO READ: FTC Will File Antitrust Case Against Facebook Over WhatsApp and Instagram Takeover, Despite Previously Approving These Acquisitions
This article is owned by Tech Times
Written by Jamie Pancho 
ⓒ 2018 TECHTIMES.com All rights reserved. Do not reproduce without permission.